French formal mode rules explained
A little lost with tu and vous, the Los Angeles Times decided, for the French nationnale party, to clarify issue with an
original graphics
No equivalent in English, vous is often misunderstood, and especially poorly mastered: tu generalizes.
But where the limits of formal address is? can we address as vous his leader? it depends if you work at a company like Le Google!
Did you participate in the French May 1968 riots demanding government reform and free love? Were you at Woodstock? Really?
Are you speaking to a child? Is the child like a prince or something?
A graphic both funny and useful!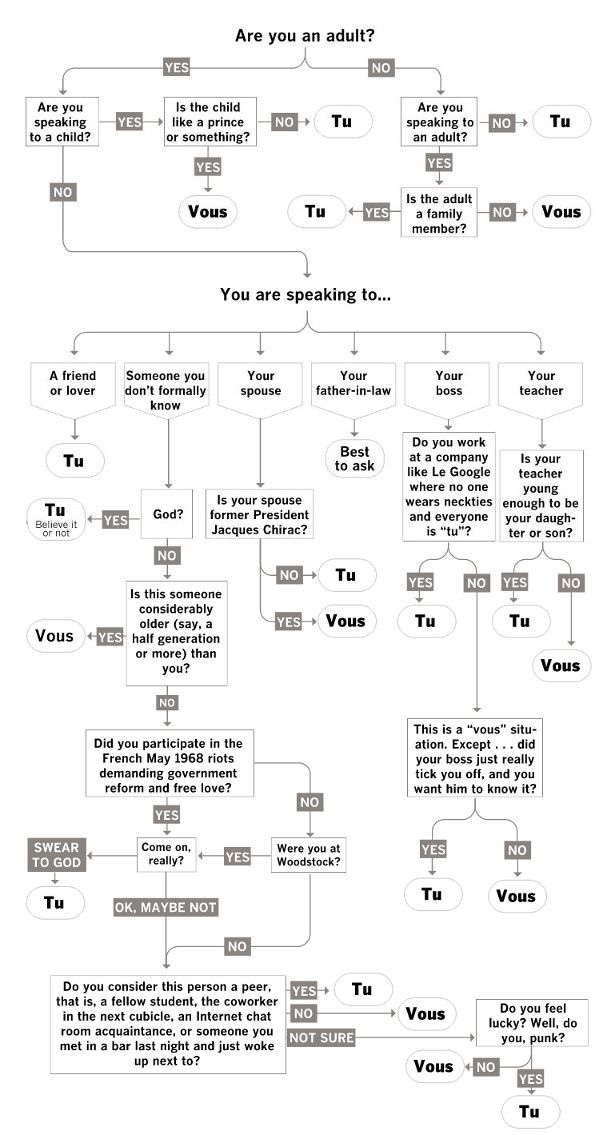 (source: LA Times)